Chuhei Iwasaki
Chuhei Iwasaki is a Czech conductor coming from Japan. He was born in 1987 by the Tsukiji fish market in Tokyo. He played the violin, studied at the Toho Gakuen School of Music in Tokyo from 2003 to 2006, then at the Prague Conservatoire, majoring also in composition and conducting. Since 2012, he has been actively engaged in conducting, which he studied, from 2007 to 2013, at the Prague Conservatoire and later at the Academy of Performing Arts in Prague.
Since 2014, he has held the posts of professor at the Prague Conservatoire (conductor of the string orchestra) and chief conductor of the Film Philharmonic Orchestra.

Chuhei Iwasaki cooperates with leading orchestras in the Czech Republic and Slovakia: Prague Radio Symphony Orchestra, PKF-Prague Philharmonia, Pilsen Philharmonic Orchestra, Philharmonic Hradec Králové, Janáček's Philharmonic orchestra in Ostrava, National Philharmonic Orchestra in Košice, Chamber Philharmonic Orchestra in Pardubice, Brno Philharmonic Orchestra, Bohuslav Martinů Philharmonic Orchestra in Zlín, South Bohemian Philharmonic Orchestra, the West-Bohemian Symphony Orchestra Mariánské Lázně, etc.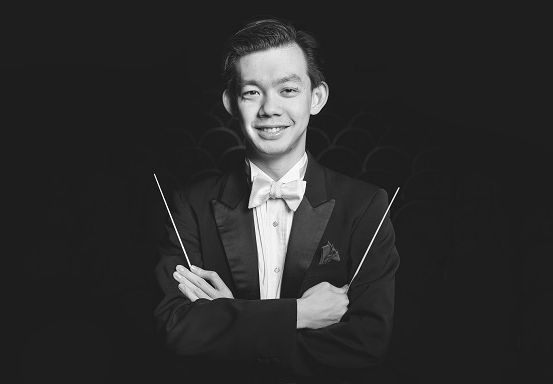 As a theatre conductor, he is currently conducting at the J.K. Tyl Theatre in Pilsen and at the Karlín Musical Theatre in Prague. Since 2019, he has also been the second conductor of the Silesian Theatre in Opava.
Chuhei Iwasaki made his debut with the Philharmonic Orchestra of Hradec Králové at the Prague Spring international music festival in May 2018.